About Holland Nance
---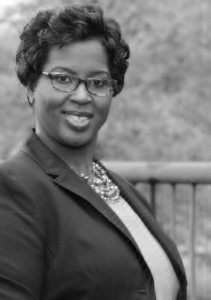 Holland B. Nance is a Coach, Author, Speaker, and Creativity Advocate. All of that simply means blending the right balance of knowledge, experience, and passion in authentically moving forward toward purpose in life and business remains the key area of focus.
She desires to impact lives with the liberating truth of Jesus Christ. She has co-founded a young girl's group to teach life skills, personal, and spiritual development, provided post-abortion coaching for women, and led Bible studies for teens facing crisis pregnancies.
Through the years, Holland also taught workshops on job interviewing, resume writing, and basic job skills for teen mothers and ex-criminal offenders. Currently she provides business consulting and coaching services and believes each person is uniquely gifted by God with abilities to create a niche for their interests and passions.
More importantly, Holland cares about you and wants to see you meet every goal and achieve every level of success that you desire. She is here to assist you as you continue the process and continue WALKing the Truth!
Here are a Few Ways We Can Connect 
1. Purchase Books. You can find them on the Shop page. There are several other products in development, including 2 new books and other materials. Stay tuned for more information.
2. Book to Speak at Your Event. Holland has been speaking publicly for more than 10 years. She has facilitated training and delivered motivational presentations for corporations, government agencies, universities, and churches. If you have an event you would like to be considered, please see the Booking page.
3. Invite to your Book Club or Small Group Meeting. Holland would love to share with your group as you WALK the Truth toward freedom from rejection.  If you have an event you would like to be considered,please see the Booking page.
4. Hire Holland as your Personal Coach. 

 One-on-one coaching is one of the best ways to achieve goals and move past the areas of being stuck. With the use of technology, Holland can provide one-on-one coaching with clients in any location. If you think you could benefit from one-on-one coaching, please see the Booking page.
If you have something else in mind, other than what I have outlined, feel free to contact.